Open Research: RIOTS
May 4, 2019 2:00-4:30 PM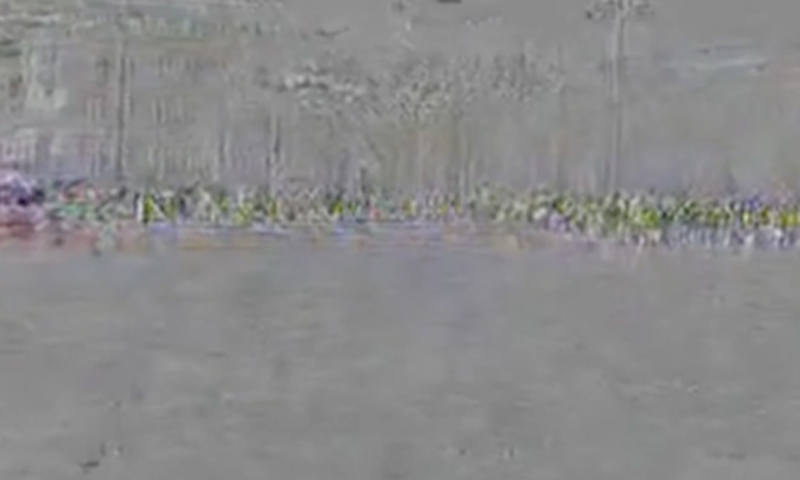 Led by Xavier Acarin
Free and open to the public.
"The public is a slow-moving riot."
- Nina Power
Riots have become ubiquitous as an expression of social unrest worldwide. As automation and dispossession implements a shift in economic models initiated by the financial crisis of 2008, large masses of people are pushed into new infra-living conditions. Precarity fuels the subject with distress and anxiety. The streets become a site of confrontation, perhaps of tactical appropriation, while the flow of material and vital connections take on unprecedented forms.
Join us for Open Research: RIOTS, a discussion with Xavier Acarín, Sebastian Grant, Alan Ruiz and about the unsettling present of rioting, and its possible artistic implications.
Xavier Acarín is a curator interested in performativity as a mode of understanding social life and artistic practices. His exhibitions and projects have been presented at The New School, Elastic City, Chez Bushwick, The Hessel Museum, Peekskill Project 6, the Abrons Arts Center, and Knockdown Center in New York, CheLA in Buenos Aires, and MUU-Kaapeli in Helsinki. In 2018 he was co-curator of the LOOP Festival in Barcelona. One of the exhibitions of his program, was a selection of Merce Cunningham's video works presented at the Mies van der Rohe Pavilion. He received an MA in Curatorial Studies from CCS-Bard College and is currently Part Time Faculty at Parsons School of Design. He has written texts for exhibitions at Galería Rosa Santos, Galería ADN, and Participant Inc. His articles, essays, and interviews have been published at A-Desk, Culturas-La Vanguardia, Esnorquel, and Terremoto. He has participated as author of the books Designing Experience (Bloomsbury, 2014), and Dear Helen (CCS Bard, 2014).
Sebastian Grant is a curator, art historian, and teacher at Parsons School of Design in New York City. He currently teaches in the First-Year Program, educating students in art history and research writing. He graduated in 2017 from the Parsons History of Design and Curatorial Studies Masters Program, and he continues to pursue art and design history in teaching and curating. During his Masters program, he was a Cooper Hewitt Fellow in the Publications department of the Cooper Hewitt Museum, and had also completed the program's first Curatorial Capstone Project, helping to curate the Cooper Hewitt Triennial Beauty, and the Cooper Hewitt's exhibition Jewelry of Ideas: The Susan Grant Lewin Collection. In 2017, he co-curated the art and fashion show Atman: The Caribbean Lion in Miami, to correspond the Art Basel season, and is currently curating the Susan Grant Lewin Art Jewelry Collection for an upcoming show. He has also recently curated a lost and found exhibition at the Materials for the Arts in Long Island City, in celebration of the 40th Anniversary of the company.
Alan Ruiz is an artist whose work explores the way space is produced as both material and ideology. His work has been included in exhibitions at the Queens Museum, The Storefront for Art & Architecture, Callicoon Fine Arts, TG, Nottingham, and the Bronx Museum of the Arts. His writing has been published in Millenium Film Journal, ED, TDR, BOMB Magazine, and Women & Performance: a journal of feminist theory. Ruiz has participated in residencies with Abrons Arts Center, the Whitey Museum's Youth Insights Program, Lower Manhattan Cultural Council, and was a Spring 2018 Creative Campus Fellow at Wesleyan University. He received an MFA from Yale University and was a fellow in the Whitney Independent Study Program. Ruiz currently teaches at The New School, and in the Parsons School of Constructed Environments, and is a recipient of a 2019 Creative Capital Award.