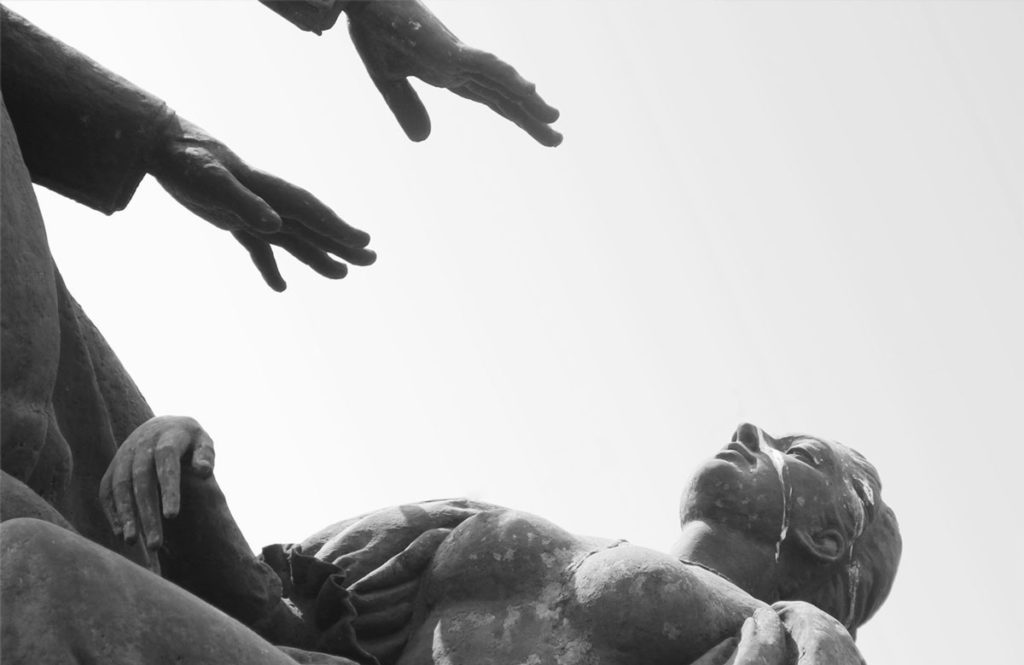 It's the end of January but I'm sweating like it's August. The afternoon sun hits everything in a contrast of bright light and long, dark shadows. I spent about 24 sleepless hours traveling across two continents, in-between time zones, sitting in cars, planes, trains, and departure gates, leaving a frozen depression-era state of New York to reach Panjim in Goa state, the west coast of India. I'm standing at a traffic circle facing the Mandovi River, surrounded by colonial buildings previously used by the Portuguese colonizers that are now offices of the Goan government. The metaphorical distance between Brooklyn and this traffic circle crosses my mind as I gaze at a group of monkeys fighting over a bag of cashews that I accidentally dropped after one of them growled at me. One of the monkeys is sitting on the back of a yawning cow who seems to be in complete apathy to the loud barks of skinny stray dogs running between honking cars on their way to their resting pavement in the shadow, across the street. To wrap this cinematic scene, a flock of crows circle above and rest upon Goa's most well-known landmark, the bronze monument that brought me to this traffic circle to begin with: The Statue of abbé Faria.
The Statue portrays the frozen scene of a man standing upright with his arms stretched forward, aimed at the woman who is lying at his feet, unnaturally positioned on the ground. His long hair and cape are pulled back as if a light wind is blowing in front of him. His smiling expression projects confidence as he stares into the face of the woman. The woman lays in submission. Her half-open eyelids suggest a state of trance or sleep. Her torso, right wrist, knees, and feet are up in the air, leaving her supported only by her butt and left arm, as if an invisible couch holds her body. She is wearing a long dress with big puffy sleeves. A skin-tight top highlights her round breasts and erect nipples. Her long hair is tied back in a knot and her expression is calm. The mysterious woman is not mentioned anywhere near the statue. She is neglected from its name and engraved plaques. Her identity goes unmentioned in most written essays, books, films, and articles I encounter as I research who she might be. The few exceptions that mention the existence of a female figure in the statue only verify that she is indeed unknown.
The man, however, is mentioned so often that it's hard to detect truth from myth. The novelist Alexander Domas names a character abbé Faria in his book, The Count of Monte Christo, and the biography of fictional Faria sometimes blends with the real one. Nevertheless, even 263 years since his birth and 73 years since the inauguration of his memorial, the legacy of Faria, whether fiction or true, lingers on.
To most Goans, abbé Faria is still considered to be Goa's most outstanding prodigy and his story is a matter of local pride.
I learned about Faria in 2016 while developing a collaborative project with Rujuta Rao, a visual artist, writer, food lover, and friend, when she returned to her hometown Goa.
Curious to learn more about Rujuta's hometown, I wandered online, looking for Goa's landmarks, when I came across an image of the statue. I told Rujuta about the image I found and asked if she knew it. She laughed and said that the statue is as well known to Goans as the Statue of Liberty is to New Yorkers. It is located a short drive from her house, and as happens with monuments, she passes by it so often, it doesn't register as tangible anymore. We begin a collaborative project that is still ongoing two years later and has manifested into videos, letters, and photographs.
ON THE COUNT OF THREE YOU WILL FALL ASLEEP
The link between public performances of hypnosis and magic exists throughout history and although different in their intentions, the two practices are commonly mistaken for one another. The word "magic" can refer to the supernatural phenomena rooted in ancient societies, specifically the Judeo-Christian and Greco-Roman heritage. It can also refer to the practice of conjurers whose tricks became known in Europe in the early eighteenth century. This is about the same time the practice of Mesmerism, the original term to describe hypnosis, was developed in a scientific-medical context. Both magicians and hypnotists were historically persecuted by the church-state rule and were often banned or hunted. The two practices were also commonly performed in front of members of the elites, who were either seeking an entertaining experience through magic, or asking to be cured or healed through hypnosis. Famous conjurers like the Italian magician Chevalier Pinetti, or the French Robert-Houdin, and even the American Harry Houdini, incorporated hypnosis in their acts of illusion. They formed a tradition among magicians, who throughout history have been using hypnosis, commonly as an act played by actors, to add a dramatic effect in their performances. Simultaneously, when Mesmerism was introduced as a scientific practice to large audiences, it took the formof a lecture or display of skills that adopted some of the theatrical aspects of magic shows to satisfy the experience of ticket holders and build a following.
Superficially, the two practices mirrored one another, although completely different in their aim and operation. The main difference being that while magicians use visual manipulation, coordination, and trickery of the eye to manifest an illusion, hypnotists use a technique that triggers a pre-existing trait of the human mind, our own will and ability to fall into suggestion.
Practitioners of magic and hypnosis throughout history are almost always men. Considering how marginalized, restricted, and patronized women were in eighteenth century Parisian salons (the spaces these practices were first introduced), it's not surprising that the roles women were allowed in these acts were minimal. Women were either entertained members of the audience or the subjects of hypnosis and illusion. If related or married to the performing artist, they could respectively become an assistant.
It is alarming, however, to find that not much has changed nowadays. A quick YouTube search of contemporary magician and hypnosis performances reveals that it is still a male dominated profession. Whether perfecting an illusion or manifesting a trait of the human mind, the presence of an unconscious woman handled by a man on stage in front of an audience has been an ongoing tradition for over 250 years.
The magician's assistant is traditionally a beautiful woman who is scantily clad. She is asked to lie down in front of him, relax, breathe slowly, and fall asleep to the sound of his voice. By the time he counts to three, the assistant is asleep. Her arm might drop down abruptly as she releases a deep, slow breath to assure the audience her state of unconsciousness is real. The magician will ask the assistant to perform a few tasks that demonstrate to the audience she is completely susceptive to his words. She raises her arm and nods her head on command. Once her state of hypnosis is established, the magician will present how he has imbued her with the supernatural ability to levitate, hold enormous weight, or some otherwise impossible virtue. A similar scene would manifest on the hypnotist's stage, only instead of an assistant, a volunteer would rise from the audience, again, traditionally a woman.